NEURO LINGUISTIC PROGRAMMING
Welcome to the world of NLP, Neurolinguistic Programming, the systematic study of human performance. NLP is a subjective experience; It's a fluid framework that transforms at much deeper levels, faster than we ever imagined. NLP provides therapists an opportunity to initiate change in the lives of their clients. Neurolinguistic Programming analyzes and transfers human excellence, which results in the most valuable, helpful and practical psychology practiced.
A real hands-on learning experience and an open mind, pushes the limits of the training at all levels. (Steve G. Jones AUNLP™)
Fikr for training – a training for life™  provides several NLP (Neuro Linguistic Programming) training programs that are certified by the American Union of NLP and presented by Jihad Abou Zeid:

– Masters in law
– CPD certified in Management and leadership
– Master sales trainer
– Certified NLP Master practitioner and trainer by the American Union Of NLP ( AUNLP )
– Click the logo to check AUNLP website: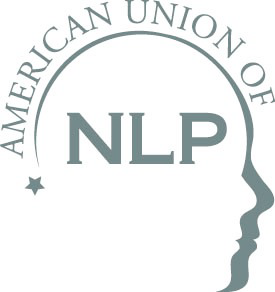 ( All participants who pass the test will get a certificate from the American Union of NLP – AUNLP )
We train interested people to become NLP practitioners so that they can practice NLP to change their lives, as well as to practice NLP on others to help them solve their problems and live a more positive life.
NLP can be used to transform people's lives to the better, help them acquire new habits, and forsake habits that are no longer needed. NLP can help people get over past issues in their lives and move forward to achieve new successes or to live a happier more fulfilling lives.
NLP can also be learned simply to improve communications in the business world, or on a personal level.
Whatever the reason for learning NLP, it is a very enjoyable experience that ends with an exam and a certificate from AUNLP (American Union of NLP).
If you would like to take NLP further, Fikr provides another certified program for NLP Master Practitioner, where more details into techniques and more understanding of how NLP works.
Our programs do not waste time on unnecessary details, but rather focuses on the essential techniques and incorporate workshops to ensure that NLP is practiced correctly to achieve results.
At the end of the program, an exam must be passed before certification from the American Union of NLP is given to successful participants.
3- NLP Techniques in Business
Fikr provides several training courses in Business, most notably is the sales training and the leadership training. NLP is incorporated into all these courses to help participants communicate better, understand the body language of their clients, co workers, peers or subordinates, and use NLP to effectively achieve positive results, prevent conflict, and to manage better communications.
NLP techniques are useful for everyone, including HR and people in leadership positions that need to effectively manage others. NLP provides a positive way to influence and motivate your team.
For more information and a free consultation, contact one of our consultants for an appointment.
This is a special course for executives and CEOs. It helps you to understand NLP better and to put it to use in your day to day communication. NLP for executives will help you to become the ideal leader, with high motivation. Mastering NLP techniques to easily and naturally motivate your team, improve sales, improve your negotiation skills and become more effective at presenting your ideas clearly.
Executive NLP will help you achieve your goals naturally and easily, as well as improving your convincing skills and your influence on others.
5- Sales NLP
NLP can be used in business for a variety of purposes. It can be used to communicate ideas clearly, create rapport with your clients easily, and can be used in sales to increase income by closing more deals. Business NLP is a must for everyone involved in business. It helps you to identify the representational systems of the people that you deal with daily. Business NLP will assist you in communication and using the right words to get things done the way you want. It is an effective and necessary tool for any successful business person.
Combined with the NLP techniques in business, the seminar also covers a lot of material about sales and dealing with people, another important aspect for any business small or large.
Words
Tonality
Body Language
ONE to ONE NLP Therapy in Lebanon
NLP training in Lebanon by Jihad Abou Zeid
NLP therapy is considered the most reliable, fast and accurate way to make a positive change. Your life will be more positive and relaxing. It helps you to increase your own level of energy.
NLP gives you the right tool to eliminate your negative and unwanted feelings easily. It teaches you how to replace your negativity with positivity. It helps you to go forward.
By using the NLP therapy techniques we go back to the past to discover and see what happened in our life. Exploring the feelings, one by one. Delving into the reasons behind them. We take an overlook and understand the nature of the feelings and why they are causing us negative and unwanted emotions. Then, we change the unwanted ones in order to light our timeline.
As human beings we have a complex combination yet it is rich and full of emotional states. We feel happy, sad, powerful, and weak, we hate and love sometimes because of this beautiful nature that we have. All our emotions are invisible yet they show easily on our physiology. Our happy or sad emotions will be expressed through our physiology, giving a clear message of our feelings. Our language is our ambassador to the external world.
How NLP therapy can help you?
By using NLP therapy you will be able first of all to do the following:
Understand your emotions and feelings
Have a 360° view of what you are passing through
You will not be afraid of your feelings anymore
You will have the opportunity to delve into your feelings and change them to positive ones
By changing the meaning of your negative emotions you will be able to change your world
Getting rid of your negativity and those feelings that are taking you down, you will be able to live your present moment with joy and happiness.
You will plan for your future using your past experiences.
Change the meaning of your past negative experiences and shift them to become lessons and feedbacks. At this stage only those lessons will become the backbone of your presence and future structure.
Control yourself to be able to help others around you, switch their negativity to positivity and make their life easy.
Physiology and Neurology
Our physiology is heavily influenced by our nervous system. Most of our bodily pains are the result of emotional states.
When dealing with results only, the symptoms will keep floating and causing us pain, without knowing why and how we are going through this. With NLP (Neuro Linguistic Programing) we always strive to understand what happened and to discover the main turning event that is causing the bodily pains and symptoms. When dealing with the source, symptoms will disappear.
NLP deals greatly with Stress, Depression, Anxiety and other emotional states.
With NLP you will FEEL better to LIVE better.


STOP reliving your past
We usually relive our past more than once. Any intense event that happened in our life does not disappear easily, it will affect our presence and our future. This is the human nature. Things and events are continuously repeated and seen again. That's what we call memories. We live by creating memories and by creating images and visuals inside our mind. Then we link those visuals to feelings and associate them to each other.
By using the NLP techniques we help you to dissociate from those feelings and emotions that can arise from some of our memories. NLP techniques will offer you instant relief. We remove the negative feelings and replace them with positivity and vision.
Through NLP therapy we deal with the past, we organize the present and we tend to the future with an optimistic point of view.
Life is too SHORT to remain stuck in the past, yet it is LONG enough to ENJOY our present and future.
We, at FIKR for training – a training for life™, are highly qualified to help you along this path.
Call now for a free consultation: +961 3 67 61 61 / +961 3 68 61 61
And always remember to FEEL better to LIVE better
NLP for Executives
Executive people are distinguished ones, they always want to be ahead due to their nature and their personality. They are always eager to learn, lead and produce. That is why NLP for executives course has been created as a leadership training course.
FIKR for training – a training for life ™, has dedicated a special training program for those who want to be on the top and ahead of things. This special training course is combining the most advanced NLP techniques to help the trainees to control their emotional and mental state, as a start, and to transmit it to others as a second step. People who know how to control themselves will know how to lead and how to handle others through business and life.
Benefits of  NLP for Executives Training
For all the executives who want to make a huge leap, a remarkable progress and a continuous success; we at FIKR for training – a training for life™, have the right combination and the right method to mold your skills into an extraordinary business person. You will become SUCCESSFUL.
The executive NLP training will give you the power to be aware of your surroundings and getting the maximum benefit of it. You will discover your hidden capabilities and unleash your powers. You will simply go to the next level. You will be POWERFUL.
You will master the art of public speaking. Learn how to create a positive first impression in only seven seconds. You will control your voice, body gestures, eye movement, the way you walk, you talk and how to explain your ideas in a very logical and impressive manner. You will feel DIFFERENT.
When you accomplish this training you will be able to kick out your comfort zone concept, you will create your own zones and move from one zone to another naturally and comfortably. You will be FREE.
You will be able to deal with your own mental barriers and blocks, you will discover your bad habits, you will face your doubts and your fears, you will change your pattern of thinking and you will construct new good habits. It is a life changing method.
You will discover your potentials by exploring your own map, you will understand the "YOU" as you never did before. and For the first time you will be in front of yourself to see what's possible and what's not. You will AMAZE yourself with your new capabilities. You will discover that you already have all what you need in "YOU". You will just start using them properly.
You will learn new methods and techniques to make and to maintain a lasting change in your personality, attitude and pattern. You will simply make a major shift to become an achiever.
By learning NLP you will discover that life is easier than you thought. You will get better results with less and right effort. And off course you will start to ENJOY more what you do.
By following this Executive NLP training program you will be aware about human strategy process. We are what we DID and What HAPPENED with us, in other term we are our PAST. All events are registered and implemented inside our subconscious mind and we act today for what happened yesterday. I know this is a little bit confusing but this is the truth. Let me explain
Try to remember your childhood when elder people told you to look down to show respect, to eat all what's in your dish because others are starving in the other side of the world, to talk and walk in a certain way, it is not our destiny to be rich, stay humble and get a secured job with a limited salary, you father is not well known to get your things easily and to many limiting barriers.
People are subject to be exposed by sever events and accidents and there where resides all our fears, phobias and bad feelings. What happened in the past is imprinted inside our nervous system and it is affecting our actions and reactions. Our past is drawing our way and dominating our presence and future. We live according to what we have being taught and experienced.
So just  STOP
It is the time where you understand that the past has GONE. The presence to be ENJOYED. The future to be PLANNED.
This is the right time of NLP. The right time of the right tool to fully read and understand what happened in your past. To access all those unwanted feelings and to change the meaning of them. There will no more be a hard past, only a past with lessons and feedback. Once your past is seen properly your presence will be enjoyable and your future will brighter.
The NLP ( Neuro Linguistic Programming ) will give you the right tool to go through your entire timeline. You will have the power to shift your negative feelings to positive ones, to eliminate your mind blocks and barriers to open up your real potential. You will be FREE, POSITIVE and a better PERSON.
This course is a smart combination between NLP techniques (Practitioner, Master Practitioner and Trainer) and advanced Leadership skills with goals orientation and finally personal and professional emotional control.
NLP for Executives Contents:
This exceptional course will include
Professional Leadership capabilities
Controlling your mental and emotional state
Advanced Body Language to enforce and enhance the Nonverbal communication
Public speaking – Advanced level
Ideas mapping
Meta model to challenge the deletion, distortion and generalization
Creating rapport
Understanding others mind map
Advanced perspective approach
Integrated Life coaching
The "DPFF" challenge rule
Decision making strategy
Decision test strategy
Grounding formula
The difference between managers and leaders
BYE BYE failure technique
Success adoption technique
Walk your TALK technique
Mental state creation
Eliminate Social Anxiety
Fix Your Flaws
Grow Self-Esteem
Pursue a Goal
Eliminate Doubt
Change Your Attitude
Perform Better at Work
Manage Anger
Improve Focus
Change How You See The World
Create Opportunity
Call now for more info : +961 3 67 61 61   /   +961 3 68 61 61
Lebanon and the middle east
sales training in Lebanon by Jihad Abou Zeid – Master sales & NLP trainer.
Salespeople can either make or break a sale. The correct way to present themselves in a professional manner will make the difference between a successful business deal or failure.  The personality of the salesperson is by far the most influential element in closing any major deal, and in reflecting the professionalism of the company he represents.
This course deals with several elements and is comprehensive in content.  The course works on several levels, starting with shaping and improving the salespersons personality, his thinking, his body language, the way he represents himself to the clients, his dress code, behavior and general approach.
The course then moves on to train the attendees on how to think smartly on their feet to react to any situation they may face in the market.  How to handle problematic situations and difficult clients, how to handle rejection positively and how to keep their morale high and their energy levels at optimum.
The course focuses on the steps needed to closing a sales deal, including many details of real life situations and how to overcome their fears and build their self confidence.
The course cover every aspect of sales, including the correct way to approach new clients, introducing the product or service in a positive way, creating a good impression of professionalism, and answering clients' questions while the most important step is how to close the deal.
The sales training in Lebanon Topics covered include:
–  Introduction – body language, first impression, posture, etc
–  Breaking the ice  – opening channels and finding common grounds to quickly gain trust
–  Introducing the company – the correct way to present the company and its image with brief history
–  Introducing the product  – the correct way to introduce the product or service to the client
with emphasis on advantages and features
–  Closing the Deal – how to correctly close the deal and how to get the contract signed, most people fail at this stage, we train people on how to get the client to sign the contract.
–  Rehash – training on emphasizing the advantages and benefits to the prospective client, and identifying and eliminating his fears and excuses.
The training consist of a practical workshop as an integral part of the course, which includes group role play, feedback and retraining.
At the end of the training there is a points test for every participant.
– How to upsell and cross sell
– The correct methods to follow up without being a nuisance
– How to speak on the phone, and how to set the appointment.
Many businesses lose prospective clients because of poor follow up. In a very competitive market, and more focus on customer care and service, companies cannot afford to lose clients to their competitors because of poor or no follow up.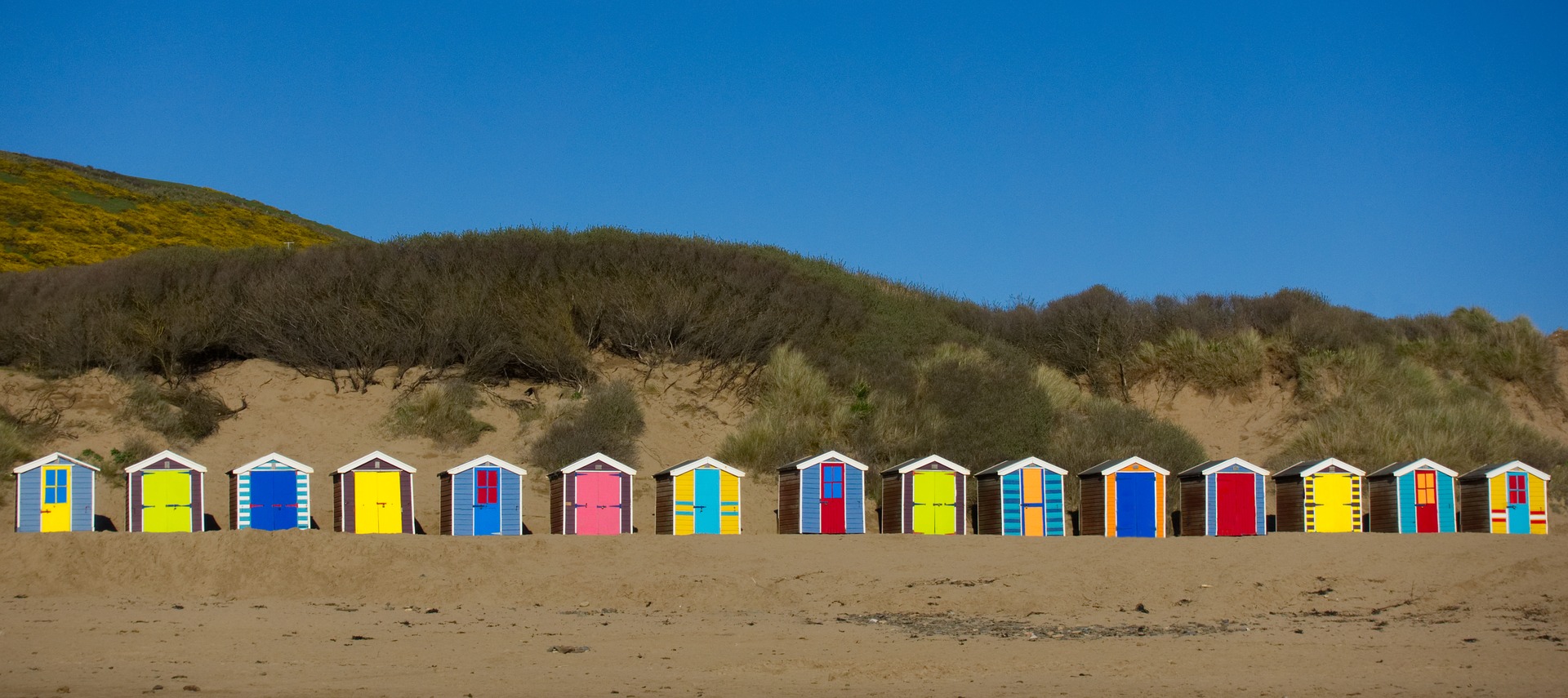 Many times, salespeople make a nuisance of themselves by using persistent and sticky follow up, which could have adverse effects worst than no follow up.  In this course we train attendees on the correct way to follow up with respect and building relationships with prospective clients rather than pestering them, so that follow up is effective and converts prospects to loyal clients.
–  This course is concerned with the practical way and steps that should be taken by sales executives for effective follow up.
–  Making a follow up call
–  Making a follow up visit
–  Building a positive client relationship
–  Networking with your clients
–  When to make a sales call or just a PR call
–  Effective measures that gets results in the short and long run.
–  Keeping track of your visits and follow up
–  Building your clients list
Course includes a practical workshop with role playing and feed back of the group.
Speaking on the phone is a skill and an art. Telephone communication is a major part of business communications and should not be treated lightly, and can be used to the advantage of the company in providing a professional image, providing client support, answering inquiries and used a as main sales tool whether for appointments for business deals, or as telesales.
Training includes the correct words, the tone of voice, the image of the company that is represented by the voice on the phone.
Handle difficult situations on the phone.
Getting an appointment with the decision maker.
Staying polite and professional.
Training includes a workshop to give practice and feedback, including scenarios and actual phone scripts taught to attendees to handle difficult situations.
As all successful businesses know, up selling and reselling to existing clients is a major part of income and sales
*  Up selling existing and new clients
*  Create an advantage edge in sales
*  Close the deal using specific techniques
*  Create interest and loyalty
*  Building client relations and networking
*  Building trust with your clients
sales training in Lebanon by Jihad Abou Zeid
– Masters in law
– CPD certified in Management and leadership
– Master sales trainer
– Certified NLP Master practitioner and trainer by the American Union Of NLP ( AUNLP )
————————————————————————————————————————
NLP training in Lebanon and the Middle east – NLP practitioner in Lebanon